October 22 Edition / Limited Participation
Level up your ingredients of adventure, creativity and growth at our Bhimtal Project!
Wake up in peaceful nature, explore the neighbourhood, and broaden your horizons all while finding solace with your mates
What do you get?
* A luxury stay shared with 1 or 2 mates
* 3 meals per day, curated to your body's nutritional needs.
* Every day, try new local food and drinks
* Project-related transfers
* Adventure activities to help you reclaim your strength 
* Visit the Art Gallery to hone your design sense 
* Experience the essence of spirituality
The entire project will lead you to new and exciting places like…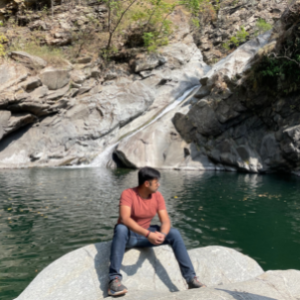 Parital
Any explorative hiker here?
Chafi
How about taking a bath in nature?
Garudtal
Do you remember your cookout days?
Pangot
When was the last time you watched Himalayan griffon?
Naukuchiatal
Anyone up for kayaking and paragliding?
Kaichidham
Do you know Steve Jobs visited here for a reason?
Why to let someone else's perception shape and define you when you can shape yourself anytime and anywhere according to your wish?